Better sleep for your baby, better sleep for you
"The Zippy Swaddle is a game changer. The first time we changed our newborn's diaper while in the Zippy Swaddle was the first time she stayed calm for a diaper change. Although she still occasionally gets a hand out, she cannot break free of this the way she does from swaddle blankets and other swaddlers. I just wish this was around when my older child was a baby..." -Megan
Easiest Swaddle Transition
Hypoallergenic
Lightest Fabric you'll
ever find
The Swaddle that Changed the Game
The Zippy Swaddle is essential for every baby in every nursery. Not only does the Zippy Swaddle keep your baby safe and cozy, it also helps your baby sleep better and wake up less often.
Make Diaper Changes a Breeze
Our swaddle is easy to use (no more folding swaddle blankets!), and thanks to the zipper at the bottom, you'll have easy access, making those 2 am diaper changes MUCH easier.
Customer Reviews
Customer Reviews
Write a Review
Ask a Question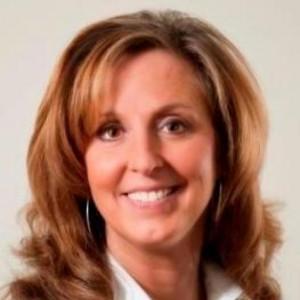 TB
02/05/2021
Terri B.

United States
Best of the best
My daughter had her daughter January 12th. She was quite nervous when the hospital staff showed her how to swaddle using a blanket and was so happy I had purchased the Zippy Swaddle for her. Her baby is sleepy well and so is mom! The Zippy has been a treasure in how easy they are to put on and address diaper situations with ease. I've since bought her three more. We absolutely LOVE them!!
02/02/2021
Leah W.

United States
Great
Works like a charm. They have room to move their legs freely, and super cute.!
01/13/2021
Amy W.

United States
Love it!
This is fantastic! Super cute and functional, easy to use. Baby girl seems to love it!
Frequently Asked Questions
How Does the Zipadee-Zip Work?
The Zipadee-Zip is the only swaddle transition item you need. Not only will your baby get better sleep, but so will you! The secret to the success of the Zipadee-Zip is the Patent Pending star-fish design. Unlike wearable blankets, the star-fish design creates a slight resistance in the wing-span. This allows your baby to move around freely while still feeling enclosed and cozy - much like the sensation of being in a swaddle.  Also, a great benefit is the Zipadee-Zip keeps your baby warm all night long.
How long does shipping take?
Due to current Global conditions and the increase in packages being shipped, your order may incur additional transit times beyond our control. Please contact us if you have no movement on  your tracking 7 business days after ordering.
We do our best to process orders the same or the next business day after they are placed. As soon as your order has processed to ship, you will receive an email with tracking information. It can take up to 24 hours for tracking to post so if you don't see immediate progress, please be patient and check back again soon! If you have ordered fast pass-your order will be processed first, however fast pass is not expedited shipping . 
Standard shipping (within the US) = estimated 2-6 business days. 
Please note this does not include weekends or holidays.
Expedited shipping (US only) = estimated 2-3 business days. 
Please note this does not include weekends or holidays.
Rush shipping (US only) = estimated 1-2 business days. 
Please note this does not include weekends or holidays.
International shipping (including Canada) = estimated 14-18 business days to arrive (+/- depending on the time it takes to get through customs). 
Please note this does not include weekends or holidays.
Thank you for your order! 
Any taxes and duties added are payable by the receiver for international shipments.
If you have any questions about this, please contact customer service.
What Should Your Baby Wear Under the Zipadee-Zip?
Every baby regulates their body heat differently so please use your best judgment. If you're unsure, we suggest that you mimic your own layers depending on the temperature of your house and nursery.
Some babies sleep with light PJs underneath while others simply wear their diaper underneath the Zipadee-Zip!
If your baby seems colder, or if you live in a colder climate, do not use a loose blanket to add warmth. Instead, we suggest either using a Fleece Zipadee-Zip or adding layers under the regular Zipadee-Zip for added coziness.
Pro tip: Babies tend to sleep better in cooler temperatures so avoid the temptation to add too many layers. According to the American Academy of Pediatricians, babies do best sleeping in a room with cooler temperatures, about 68–72˚F.