The Zippy Swaddle's cozy wrap design creates a snug, womb-like experience that helps baby sleep better and wake up less often. 
Velcro straps mean no confusing folding or wrapping. They're adjustable, too, for a just-right fit as baby grows.
The bottom zipper provides easy access for quick, quiet diaper changes. 
Customer Reviews
Write a Review
Ask a Question
02/05/2021
Jayne P.

United States
Poppy Zippy Swaddle
Great product and outstanding customer service!
Jayne, Oh my goodness! That's amazing to hear. It makes me so happy that you love the Zipadee-Zip. Thanks for sharing. :) Better sleep for your baby, better sleep for you. Thanks for your lovely review, I am happy to extend you a coupon code THANKS5, to get a $5 discount on your next purchase. I hope you and your family have a beautiful rest of your day!
06/08/2020
Claudyne H.

United States
New granddaughter
I had purchased this product for my grandson and my daughter loved them. These are a gift for her and some nieces that are having new babies. So glad to see zippers at the bottom for changing diapers with out having to un-swaddle all the way.
Hello Claudyne! I am super happy to hear that. :) Thank you so much for sharing.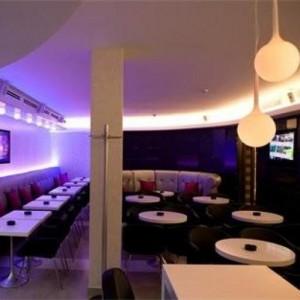 AG
04/17/2020
Aimee G.

United States
Amazing!
The ordering process was easy, the product was just as described and even better! It is beautiful and very well made, looking forward to using them for my new granddaughter. The shipping was also swift.
Why Sleeping Baby?
A gentle solution to your baby's sleep problems
As parents, we know firsthand how difficult sleep can be. We're here to help with thoughtfully designed products that promote safe, deep sleep for your little one (and you).
Soft Fabric
Easy Movement
Comforts Baby
Safer Sleep
What parents like you have to say
"We absolutely love our Zipadee-Zip! It's the only way our son will sleep peacefully through the night because it allows him to feel secure but also have room for arm movement."

Abby Goad, Smyrna, TN

"My 8 month old sleeps with the Zipadee-Zip every nap and throughout the night. She sleeps 3 hours at nap and 12 hours every night. Literally it's magic! Worth every penny."

Lacy Saiz - Lehi, UT

"My son showed signs of rolling at an early age. I knew I had to get him out of the swaddle, but he loved his arms covered. I heard about the Zipadee-Zip and decided to give it a try. It was the best decision I could have made. His first night he slept like a champ! Now he absolutely loves it and instantly calms the second we zip it up."

Alexa Feldman, Branford, CT